"The musician's singer", Kristen Cornwell enjoyed status as one of Australia's most respected singers for over 14 years before moving to Belgium in 2004. A graduate in Jazz of the National Institute of the Arts at The Australian National University she was a MO Award nominee in the Jazz Vocalist Section for four years running and was a regular guest at Sydney's clubs and festivals nationally.
Although jazz is one of Kristen's great passions her career has covered a broad variety of music including funk, R&B and folk. She was a member of a cappella group Rabble Scat and before leaving Australia she was leading her own 8 member funk band, Float. She was also a member of vocal band, Transformation, which maintained a residency for several years at Sydney's most famous music venue, The Basement and took part in the successful Joni Mitchell nights at the same club.
Since moving from Australia to Europe in 2004 Kristen Cornwell has established herself in the jazz scene not only in Belgium but further afield with performances in Benelux, Germany, France, Ireland and South Africa. Shortly after her arrival in Belgium she was asked by Michelino Bisceglia and Jean Blaute to perform in the successful concert program 'History of Jazz' which toured in cultural centers throughout Flanders. In the meantime she has also attained her Masters from the Royal Conservatory of Music in Brussels and established various bands. Kristen has also appeared as guest soloist in Antwerp and Brugge with the visiting Duke Ellington Big Band and with The Belgian Jazz Big band including a peformance on the Grote Markt in the 2009 Brussles Jazz Marathon.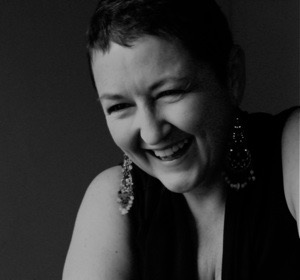 In April 2008 Kristen released her first CD in Europe with her quintet, Distant Skies, on the Belgian record label Jules Jazz.  "a dazzling CD" according to Jazz Flits in Holland. This band showcases Kristen as a composer as well as drawing on repertoire from Charles Mingus to The Alan Parsons Project.
In 2012 Kristen released a second CD, Duke Ellington's Sound of Love, this time on the Prova record label under the musical direction of Michel Bisceglia. This CD is a tribute to the great Duke Ellington and mixes fresh arrangements with classic interpretations. On this recording Kristen comes into her own as a mature story teller and a singer of supreme expressiveness. In 2012 and 2013 this program will be extensively toured throughout Belgium.
Due for release in March 2018, Kristen's latest CD release features Patrick Deltenre on guitar and Christophe Devisscher on bass and is a homage to the meaning of the Blues.
Based in Sydney from 1990 until 2004, Kristen's credits include working with notable musicians including Don Burrows, James Morrison, Julian Lee, George Golla, Scott Hamilton, Carl Orr, Sandy Evans and The Australian Art Orchestra. She toured China twice with Don Burrows and along with two CD's under her own name has featured on CD's by Guitarist's Jeremy Sawkins ('Toys'), Carl Orr ('Mean It' and 'Blue Thing') and Steve Hunter ('Condition Human'). Her television appearances in Australia include "Hey, Hey its Saturday" several appearances on "The Midday Show" and a feature spot with her quintet on ABC television's 'Pulse' jazz series.
Kristen's debut CD with her outstanding quintet (Sea Journey) was released to critical acclaim in Australia in 2000. As John Clare from the Sydney Morning Herald declared, this is a "high water mark". This was followed by an equally well-received second CD (Spiral) in 2004.
Kristen's long running collaboration with her quintet in Australia is ongoing with regular trips back to perform. It features some of the countries finest musicians; Jeremy Sawkins, Sandy Evans, Fabian Hevia and Brendan Clarke. This group is an outlet for original compositions as well as a variety of other music including Folk Music and jazz standards. Kristen and her quintet played in Sydney regularly for the Sydney Improvised Music Association and have featured at the Wangaratta Jazz Festival, National Jazz Festival in Canberra and the Fremantle International Jazz Festival. The band has also appeared on ABC Radio National's 'Live on Stage' radio program. During this time Kristen was also a member of the a cappella quartet 'Rabble Scat' that performed widely and released their debut CD 'On a Hot Tin Roof' in 1999.
Kristen was part of the outstandingly successful homage to Charlie Parker by Sandy Evans, 'Testimony', which was presented in the Sydney Opera House as part of the 2002 Sydney Festival. By demand, this production was taken to the Melbourne Arts Centre and returned to Sydney for a repeat performance.
Kristen is passing on her knowledge and expertise to young singers through her teaching practice. She is one singer who can both "do it" and "teach it". For more information over Kristen's teaching practice please click here.